Frequently Asked Questions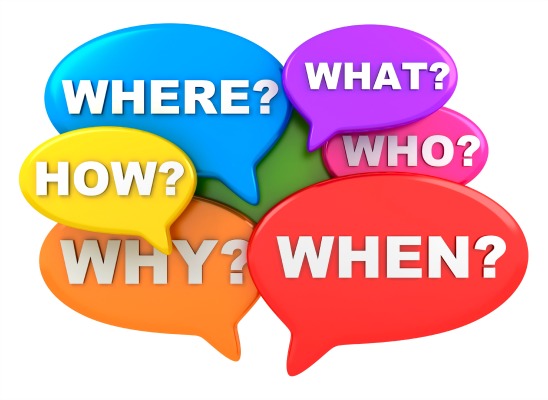 How do I get a library card?
Bring in your government issued photo i.d. If this i.d. does not have your current address on it, you must also bring in something that shows your current street address – a piece of mail, a rent receipt, a checkbook, etc. Persons under the age of 16 must have a parent or legal guardian sign the registration card. A Parent/Guardian may apply for a child's card only if the child is physically present.
How much is a library card?
Your first library card is free! The first time you replace your card, it is $1, the second time it is $5, the third time and every time after that it is $10. (If you lose your card, let us know right away as anyone carrying your card may use it and you will be held liable for the fines or fees associated with the card.)
Do I have to have a library card to check out books or movies?
Yes. Every time you come to the library to borrow items you will be asked to present your library card. If you do not have your library card with you, you must present your government issued photo i.d.
How many books can I borrow at one time?
There is no limit on the number of books you can borrow. However, the lending period is two weeks. If you have not finished the books, you may request to renew them one time for an additional two week period as long as no one is on hold for the books. You may renew your books over the phone. Overdue fines for books are ten cents per day per book.
How many DVDs can I borrow at one time?
You may borrow five DVDs at a time for one week. DVDs cannot be renewed. We have an extensive collection of DVDs that includes feature films, documentaries, television series, and a special Retro Rack. Overdue fines for DVDs are fifty cents per day per DVD.
Does the library have computers I can use?
Yes. There are several public computers available for use (no library card required), just ask at the front desk for a PIN ticket. The Chariton Rotary Club has also provided two public computers designated for use only by people 18 years and older.
Can I print or copy at the library?
Yes. You must be logged in to a public computer to use the library's printer for black and white copies at 25 cents per page. Black and white copies may be made with or without staff assistance at 25 cents per page. Color copies are available at $1 per page and require staff assistance. The library takes cash or check only.
Can I eat or drink in the library?
Patrons may not consume food in the Library except at designated functions within the Educational Meeting Room. Consumption of beverages in containers or cups with lids is permitted in all areas of the Library except at the computer stations. Patrons must dispose of drinks without lids/caps before entering the Library. Candy is food! Finish it outside or throw it away before entering the library.
The library does not own the item I want to borrow. Can I request that it be purchased and added to the collection? Or can I borrow it via interlibrary-loan from another library?
Yes, both of those are options. Click on the image to add your suggestion to our request list. Requesting an item does not guarantee that we will either purchase it for our collection, or that another library will send it to us through interlibrary loan.
I need a room for an event. Does the library have any rooms available for use?
Yes. The Meeting Room is available to reserve for free during regular open hours on a first come, first served basis. There is a sink available but no cooking surface or microwave. You must clean up after yourself. The Meeting Room may be used when the library is not open for a fee of $20.00 per hour, to be paid on the date of use. Reservations for after-hours use of the room must be made at least two weeks in advance.
Does the library offer programs?
Yes! There are programs for all ages. Please see the program menu on the website for more details or email Dawn Morgan at programs@chariton.lib.ia.us for more information.
Do I need to register for programs?
Sometimes—most programs are free and open to anyone who comes in. Occasionally we do have a small fee to cover supplies or registration because of limited space or supplies. Watch the white board calendar and the website for registration information.
Can I donate books and/or DVDs to the library?
Yes, we accept donations of many items. If you need a receipt for tax purposes, you MUST speak with staff at the time you leave the donation. The library CANNOT give value estimates on gift materials. The receipts we give for tax purposes identify, quantify, and acknowledge gifts without appraising them. If you do not need a receipt, you may leave the donation on the lower level by the elevator near the Boardroom door.
If it is decided that your donation will not be added to our collection, we may do one of several things: offer it to other libraries, put it on our Free Shelf, sell it in our Book Sale (or elsewhere) and use the funds to add needed items to our collection, or use damaged items as raw material for arts and craft projects.
Top items to donate to the Library:
New or gently used books
New or gently used DVDs and Blu-rays, as well as empty disc cases
Your overstock of craft/art/sewing materials – we will take any and all of it
Plastic grocery sacks – clean, dry, and without holes
New or gently used magazines – some are put on our shelves to circulate, most are put on our Free Shelf
Audio cassettes, VHS tapes, and even 8-track tapes – we put all of these items on our Free Shelf